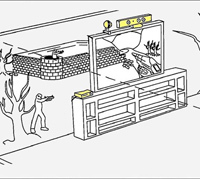 Would you rather have a virtual world created around you? Or see the world around you change?
Dr. Pamela Rutledge's insight:
The answer to this question if you're going to place bets is the answer to: which environment better facilitates fundamental human goals like social connection, identity and self-efficacy, virtual worlds or layering digital over the real world?
See on www.gameinformer.com