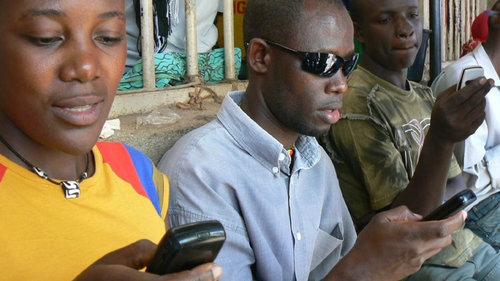 "Illiteracy isn't a major issue for much of the Western world, but it remains endemic in many developing countries, where incomes are low and books are scarce. That may be changing, though, thanks to the spread of mobile technologies that have made books more accessible than ever before — something that UNESCO, in a new report, describes as a veritable "reading revolution."
The report, released today, examines the reading habits of nearly 5,000 mobile-phone users in seven countries — Ethiopia, Ghana, India, Kenya, Nigeria, Pakistan, and Zimbabwe — where the average illiteracy rate among children is 20 percent, and 34 percent among adults. (The US, by comparison, has an adult illiteracy rate of around three percent.) UNESCO describes the survey as the largest ever undertaken on mobile reading in the developing world, and its results are encouraging: people are reading more, they're reading to their children, and they're hungry for more content…."
Dr. Pamela Rutledge's insight:
People spend so much time worrying about the negative impact of mobile technologies, that it's easy to forget the potential they hold. According to the UNESCO study, mobile phones are the most promising pathway to combatting literacy precisely because so many people have them. Over 6 billion of the world's 7 billion people have access to mobile phones. (To put that in perspective, only about 4.5 billion have toilets). 21st century libraries are mobile.
A San Francisco-based organization called Worldreader delivers Kindles to under-equipped classrooms, and offers an app that lets users select from more than 6,000 e-books (most are free) on low-end feature phones.
From the article:
"A key conclusion from this study is that mobile devices can help people develop, sustain and enhance their literacy skills," lead author Mark West, of UNESCO, said in a statement. "This is important because literacy opens the door to life-changing opportunities and benefits."
See on www.theverge.com