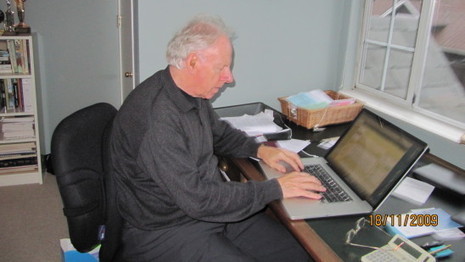 Dr. Pamela Rutledge's insight:
Bates shares frustration over the advent of MOOCs, particularly being driven by computer scientists rather than educators and psychologists. He makes some interesting points and I don't blame him for being cranky. Fielding has been successfully doing distributed learning since the late 1960s, but the Ivy Leagues are getting most of the glory for being so innovative as to take curriculum online.
Nevertheless, the online courses that I've seen on Coursera and iVersity have been brilliantly designed with top notch content and instructors, often big names in the field. They are not rigorous but they are informative (especially if you do the work). They encourage community and conversation among participants, but not instructor feedback or support that you would expect in a normal sized course on or offline. Most of those, however, aren't free. (Fielding caps their courses at 12, so as instructors, we invest a LOT of time with each student and with course development because, in spite of misguided stereotypes about online teaching, you lose some of the leverage that you have in person and the syllabus and course design have to be not just well-designed but tight. There's no "winging" a lecture like you can do in person.) But I get Bates' concerns and his point and think they're valid.
The part Bates doesn't mention is that for many people around the world, MOOCs provide access to a world of knowledge that was previously not available. To me, this is the value of MOOCs whether it's run by a computer scientist or not. Like the Manobi Foundation that provides rural farmers with market prices so they are not held hostage by middle men, MOOCs can open doors to possibilities so that people's futures and aspirations aren't held hostage by isolation.
See on www.tonybates.ca