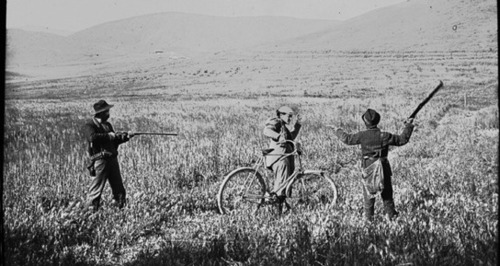 Armed with only a revolver, a change of undergarments and a bicycle, Annie Londonderry embarks on an epic around-the-world adventure in 1894, with New York City as her first taste of freedom.
Dr. Pamela Rutledge's insight:
Beautiful, interactive compilation of media to tell the story of Annie Londonderry's 1984 bicycle ride that made her a social icon and habinger of the feminist movement, or what Henry James' called the "New Woman." Raises an interesting question of the boundaries between storytelling as fiction and as journalism; transmedia stories by design leave more "meaning" gaps for the audience to fill from the assemblage of nonlinear information. We know the experience of transmedia is more immersive. Is the cognitive understanding of the content different or just emotionally richer compared to traditional linear journalism?
See on www.narrative.ly